Tools for the engineering field and Professional Engineers (PE)
Turf-Tec Infiltrometer for testing storm water, basins, containment areas and other applications
ASTM Infiltration Rings for ASTM Test 3385
ASTM Infiltration Rings for SDRI ASTM 5093 (Sealed Double Ring Infiltrometer)

Click here to see literature on this item

Click here to see literature on this item.

Infiltration Test Rings for testing storm water - IN5-W
Infiltration Test Rings for testing storm water - IN7-W
Infiltration Test Rings
IN8-W - Matches PA Storm water recommendations
Clegg Impact Tester / Clegg Decelerometer
Infiltration Test Ring Driving Plate for 12 and 24 Inch Infiltration Rings- IN11-W
Soil Sampling
Engineering Catalog Now Available in PDF Format Online
Free downloadable spreadsheet for ASTM 3385 Infiltration testing
Free Engineering Catalog - You can request a free catalog by clicking here: Turf-Tec International.
---
Turf-Tec Infiltration rings provide many different methods of performing infiltration tests and soil samplers are useful if fields like geology, geotechnical, engineering, hydrology, forestry, environmental testing, hydrogeological, runoff studies, wetland mitigation, permeability testing, sanitation contractors, project planning, stormwater best management practices and EPA requirements.
Click Here For Infiltration Test Methods Links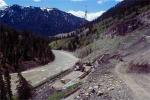 Virtual Catalog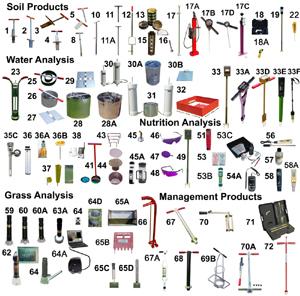 Click here to go to the Turf-Tec Virtual Catalog with pictures.
---
Contact us for free catalog or further information.
You can request a catalog for free by clicking here: Turf-Tec International.

Click here to download catalog in PDF format

---
What is a Professional Engineer?


Like doctors who have passed the medical boards or lawyers who have passed the bar exam, professional engineers (PEs) have fulfilled the education and experience requirements and passed the rigorous exams that, under state licensure laws, permit them to offer engineering services directly to the public. P.E.'s take legal responsibility for their engineering designs and are bound by a code of ethics to protect the public health and safety.
Engineering licensure laws vary from state to state, but, in general, to become a P.E. an individual must be a graduate of an engineering program accredited by the Accreditation Board for Engineering and Technology, pass the Fundamentals of Engineering exam, gain four years of experience working under a PE, and pass the Principles and Practice of Engineering exam.

A state engineering licensure board regulates the licensed practice of engineering within a state.

The National Society of Professional Engineers (NSPE), in conjunction with its state societies and chapters, represents the interests of PEs nationwide.
---
Turf-Tec International
1471 Capital Circle NW, Suite # 13
Tallahassee, FL. 32303
Order Line (800) 258-7477
Phone (850) 580-4026
Fax (850) 580-4027
Home / Search Site / Catalog / Online Ordering / Map of site / Newsletter / On line consult / Contact us
History / Web Designs / Request Catalog / Search Engines
*Copyright 2013